Kathmandu, 4 December : Vice-President Nanda Bahadur Pun has inaugurated Nepal's first historic and artistic Radha Krishna Temple to be build by Jagadguru Kripalu Pratishthan Nepal (JKP Nepal).
The temple to be built in Nagarjun Municipality will be first of its kind in Nepal. The historic temple will be built in over 125 Ropani land and is expected to increase religious tourism in the country.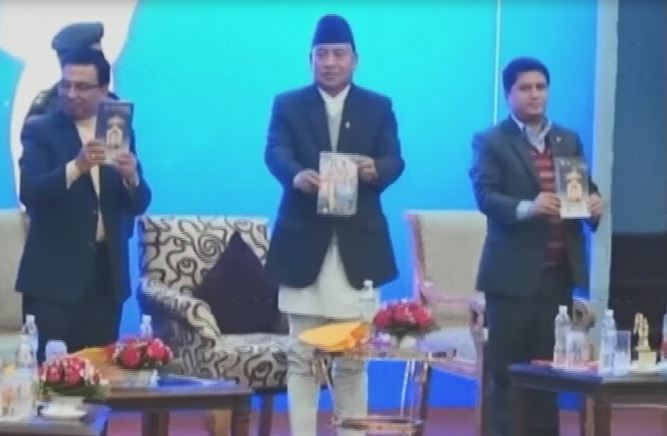 Historic 'Radha Krishna' temple will be concrete free and will be built from Italian marvel. According to the Pratishthan, the 187 feet tall temple premises will have Govardhan, Brindaban, Hospital, Yoga Center and big hotels as well.
5 months ago